Blessing of babies ceremony
October 24, 2019
The annual blessing of babies ceremony took place in St Joseph's on 6th October.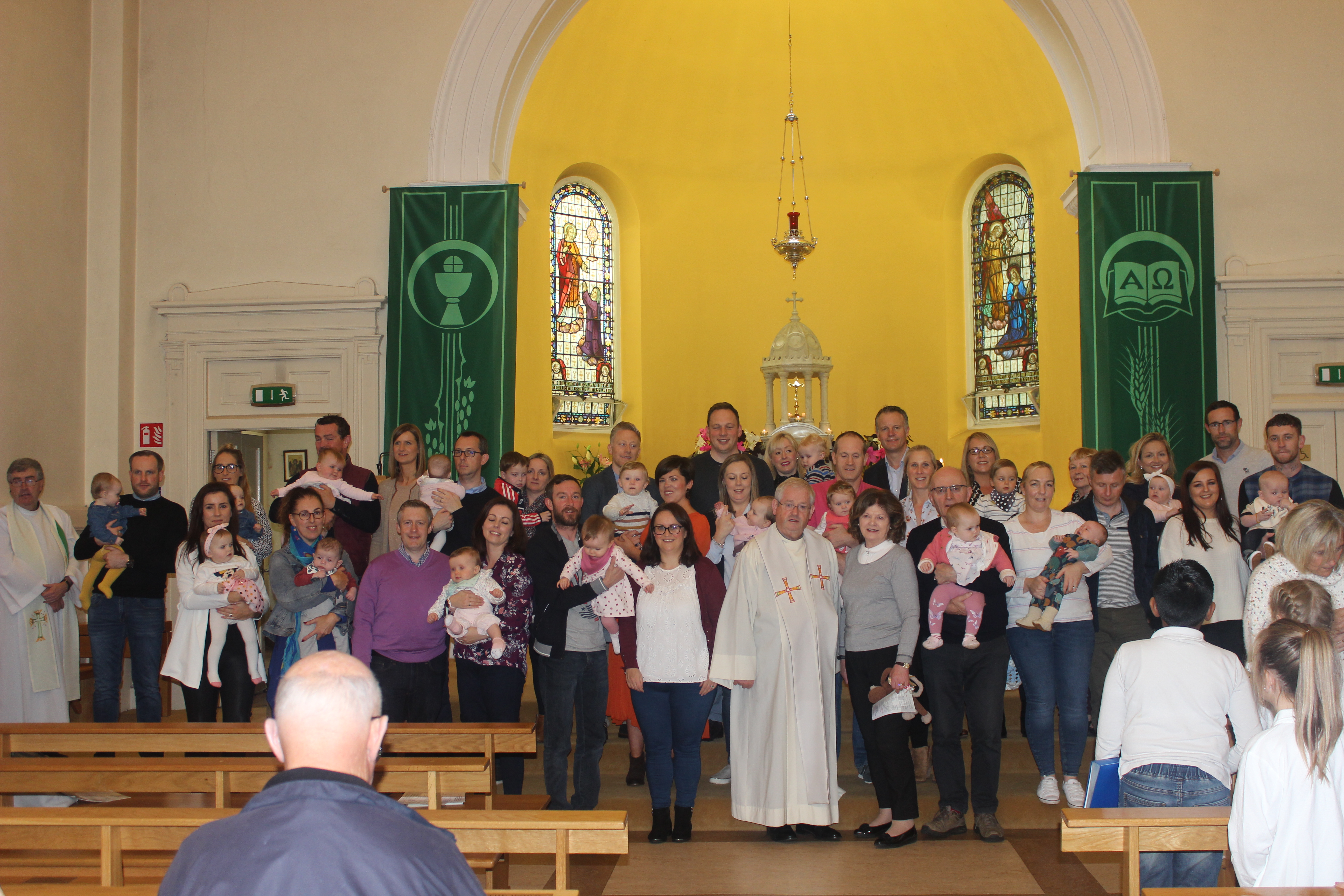 This ceremony is organised by the Baptism Group and invites all families to attend but especially families with babies baptised in the past 12 months.
The ceremony asks everyone to remember the day the child was baptised and to recall any special memories from that day. The symbols of baptism are displayed during this reflection time.
Family members are invited to make the sign of the cross on the baby's forehead as prayers are read out.  A prayer for mothers is read by the mother of a child baptised in the past 12 months with a prayer for fathers, godparents and grandmothers each read similarly by a representative.
After a short homily each family was blessed individually by Fr Newman and Fr Nugent.
The ceremony was enhanced with singing from St Joseph's Junior Choir.
After a group photo people adjourned to the nearby parish centre for a cup of tea and a chat.
Share post



Follow us   



Archive, Information