**Time change ** – Papal Mass buses leaving 7am sharp
August 23, 2018
Buses for World Meeting of Families will leave St Joseph's Church, Springhill on Sunday morning at 7:00am sharp – note earlier time from previous notice. This is due to the schedule for Phoenix Park. The buses will leave at 7 am and cannot wait for anyone. It is advisable to be at the church by 6:45am.
Please see the detailed information in the attachment.
Bring snacks and comfortable shoes.
Food will be served in Durrow Castle Hotel on the return journey.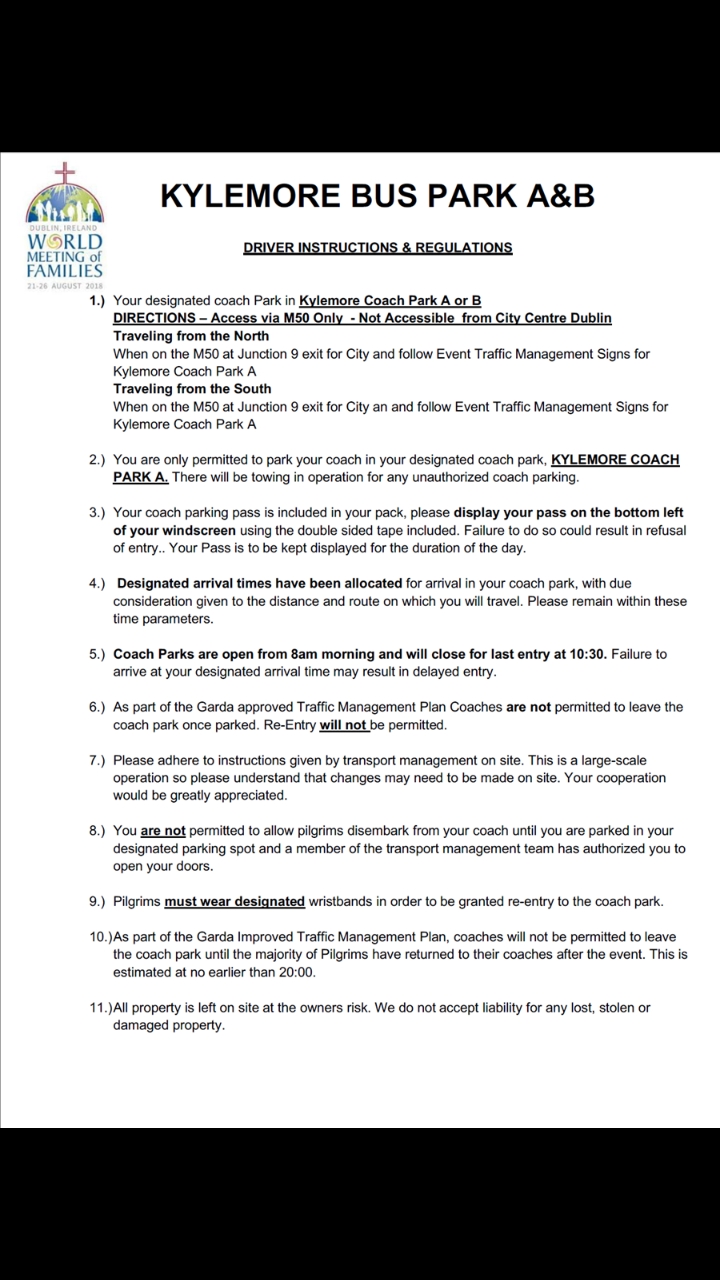 Share post



Follow us   



Tags:
WMOF2018
Archive, Information