Towards Peace
March 14, 2017
Una Dillio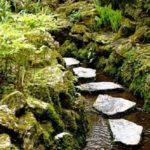 n from Towards Peace spoke at masses in Glanmire on weekend 11-12th March.
The vision of Towards Peace is to provide a safe supportive space, where people who have been affected by abuse in a Church context can be accompanied as they seek their own experience of spiritual peace, one step at a time.
Contact information:
Mrs. Una Allen, Director
Mrs. Colleen Brown, Administration and Development Coordinator
Phone: + 353 (0) 1 5053028
Mobile: + 353 (0) 86 7710533
Monday – Wednesday: 10am – 5pm
For out of office hours, please call us on +353 (0) 86 7710533 and leave a message, we will respond to your call as soon as possible.
Email: towardspeace@iecon.ie
Website: www.towardspeace.ie
Postal address:
Columba Centre,
Saint Patrick's College,
Maynooth,
Share post



Follow us   



Archive, Information