Sacred Space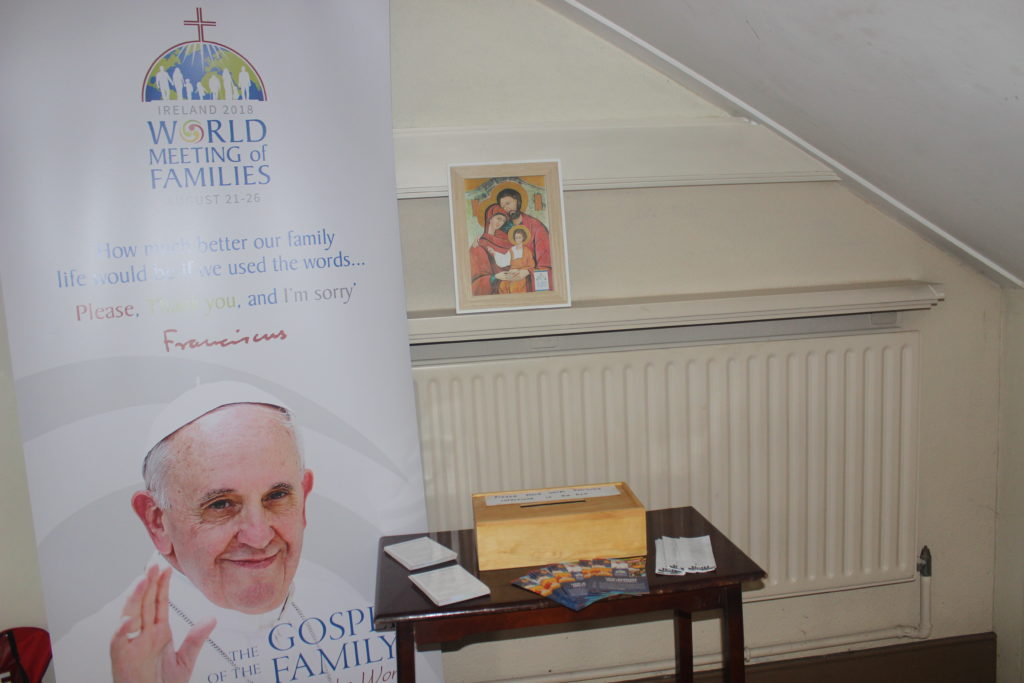 There is a Sacred Space in St Joseph's and St Michael's for World Meeting of Families 2018. This space contains an image of the Holy Family, some prayer leaflets and a box for intentions for your own family.
This space will remain in the churches until August 2018, although it's location within the church may move at times during the year.
Please pray for you family and all families and take some prayer cards from this area.